Tea Leaves: a memoir of mothers and daughters by Janet Mason (Bella Books April 2012) is now available -- click here for more info
"There is something here for everyone who has ever loved someone else or plans to. I highly recommend "Tea Leaves" just because it is so real and so beautifully written."–Reviews by Amos Lassen
read Janet Mason's latest piece in The Huffington Post --Chick-fil-A: What Would Gandhi Do If He Were Gay?
amusejanetmason.com ('s) featured writer:
Lynne M. Walker --Oh Mommy, Oh Daddy We Love You Dear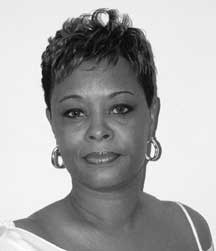 Lynne Marguerite Walker, Born: August 14, 1956. I am wife and mother of two, and grandmother of four. I love to write poems but my dream is to stage one of my plays. My concerns are about the welfare of children in today's society. The statistics on Abuse are rising.
Oh Mommy, Oh Daddy We Love You Dear
living our lives without you, we never feared.
You fed us, clothed us, and gave us life's great
little needs then someone came between us, a great fear indeed.
Your best friend now is that monster called drugs
he's taken you from us,
I don't like him very much.
God gave us to you, his gift, with his blessings
but not to desert us, or even depress us.
Oh Mommy, Oh Daddy, I wish it were all just a dream
but in reality, it's one of drugs many schemes.
Love me for me and take care of my brother.
Don't leave us alone, to squander and suffer.
You'll beg and steal, and leave us in hunger.
This new friend you have will take you under.
Our hearts are filled with sorrow and aching
So in God's hands, to heaven, we will be taken
Oh Mommy, Oh Daddy, We loved you so dear
but life without you now, will be much better here.

Lynne M. Walker
Copyright ©2004 Lynne M. Walker
Click here to learn how to submit to amusejanetmason.com