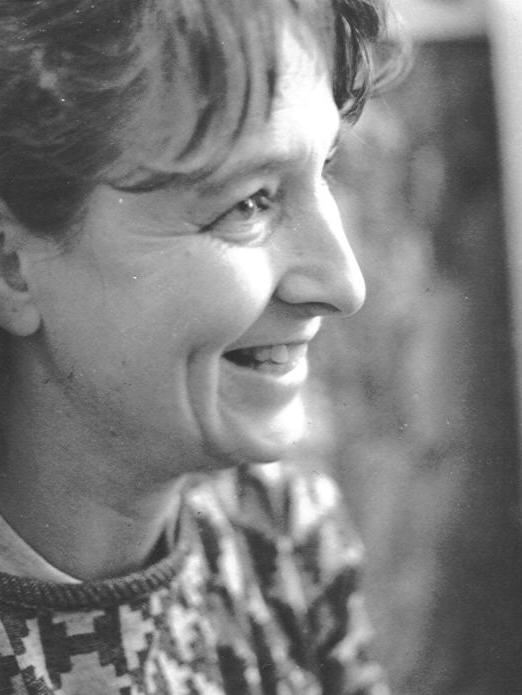 Kelly Jean White, M.D., is the mother of three, a Quaker, an inner city pediatrician for more than twenty years, collector of stray animals and seeker after Buddha and nature. She has published two full-length poetry collections, The Patient Presents and Late (The People's Press). She also has two chapbooks: I am going to walk toward the sanctuary (Via Dolorosa Press) and Against Medical Advice (Pudding House). This is her second feature on amusejanetmason.com.
---
Fourteen Nos

If I could be angry at my mother?
One day the word just flew into my mind.
I didn't think it. Know. I didn't mean
it. But there it was. I hadn't even
known I could think such things. My mother as
dog. I said I had no anger, resent
ment. And there it was seething below some
surface. Perhaps because I had to buy
her cigarettes. Perhaps when she spoke a
bout my weight. Perhaps when I had to wait
outside the drugstore. Perhaps she spoke a
bout my lover and came between us. I
didn't think it possible. I'm sorry.
She taught me I must never ever hate.

My mother woke up every morning

at six. And she didn't want us
to wake up. She wanted
the quiet. Just black
coffee and the radio
on low and the curtains
still drawn
against the rising sun

then she'd go
to the sink
run the faucet cold
colder
cold over one perfect orange
slice it

in half
and squeeze.
A few seeds stuck
to the edge of the glass
the one glass
that was a juice glass

that one glass she'd
carry it to me
in my little girl bed
'take this to your father'
and I

was that royal
bearer of gold
that kissed
his cheek awake
and left that cold
sweetness
in his hand

she did this
every day
of their marriage

I thought
it was a thing
all wives did.
I thought
I would do this thing
for my husband
do this
for a man I loved

I might have
done it once
for one man
or another.

I ran out
of oranges.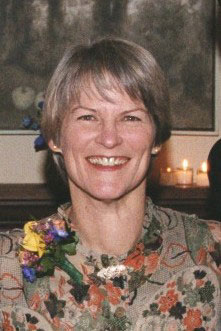 Deidra Greenleaf Allan's interest in poetry began early. She wrote her first poem at the age of 8 and submitted her first poem to the New Yorker at the age of 17. Needless to say, soon after, she received her first rejection.
In 1997, after more than 20 years of doing professional writing and ublic relations, Deidra returned to her creative roots. Taking a leave of absence from work, she attended Vermont College, where she completed her MFA in January 2002.
In 2001 she was selected as Montgomery County Poet Laureate in a competition judged by Robert Hass. Also that year, she received a Leeway Emerging Artist Award and was nominated by Vermont College for the Modern Poetry Association's Ruth Lily Fellowship. In 2002, she was a finalist for a Pew Fellowship in poetry.
Her poems have appeared in American Poetry Review, Aurelian, Mad Poet's Review, Poetry Miscellany, Puerto del Sol, Schuylkill Valley Journal of the Arts, West Branch (fall 2007), and Wind Magazine.
---
History
A jumble of bones, beaks, and curled-up claws
was all that remained
of the fledglings I found, still in the nest
their mother had built between her piles of
books and boxes of battered dolls I'd saved,
unable to throw them away.

They must have suffocated slowly, entombed
in this attic hideaway, far from predators, yes,
but also from light and the soft circulations of summer air.
Like any mother, she must have tried to save them, bringing in regurgitated bits of worm,
pecking imagined mites from their downy heads-
whatever she knew or had. Not understanding
the real problem.
Their incessant needy peeps
would have grown weaker and weaker until
one day, they stopped altogether, leaving her
confused and suddenly alone.
With so much still to give, perhaps, for awhile,
she fed the silence, like other mothers
who have failed their young.