Tea Leaves: a memoir of mothers and daughters by Janet Mason (Bella Books April 2012) is now available -- click here for more info
"There is something here for everyone who has ever loved someone else or plans to. I highly recommend "Tea Leaves" just because it is so real and so beautifully written."–Reviews by Amos Lassen
read Janet Mason's latest piece in The Huffington Post --Chick-fil-A: What Would Gandhi Do If He Were Gay?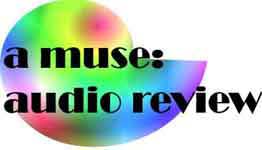 Looking for Cover, Poems by MARIA FAMA
Bordighera Press (New York, NY / 2007)
This commentary was aired on This Way Out, a worldwide lesbian and gay radio syndicate based in Los Angeles.
By Janet Mason
To read Maria Fama's poetry is to enter another world that is wrought in lush and sensuous detail.
You will find a rich history filled with the common folk, the peasants, who have come to this country from Italy where they struggled and dreamed -- and in passing down the stories of their lives and hardships they have made the writer and--by extension the reader--stronger and more appreciative of life's simple pleasures.
Her most recent collection of poetry, Looking for Cover: poems by Maria Fama (published recently by Bordighera Press in New York) is a study in identity. Fama writes as an Italian American connected and adventuring into her heritage; as a woman identifying the strengths often overlooked but inherent in the conventions and confinement of the lives of previous generations of women; and as a lesbian identifying with the unpsoken passions of the past and also conveying the passions of her own life. Fama writes from these identities and of these identities from the subterranean fields of richly textured experience -- and not from labels. In some respects, the writing is ahead of its time but, also, it is of its time and timeless.
In this collection we meet the Comari -- the Italian word for a special bond between women that went beyond friends. One of these Comari -- defined by Fama's wordplay as "co-Marys" and "co-Marias"-- is Fama's aunt, Zia Angelina. Angelina and her special friend, her Comare, live two doors away from each other --

Comare Angellina Comare Maria
late afternons they sipped
they sipped and dipped
they sipped espresso
they dipped biscotti
in the late afternoon they sipped and dipped
before the suppers and husbands
filled their homes
The two comari mark their birthdays together, their name days -- and Angelina searches the stores of South Philadelphia for the card for the sentiment that she has for her comari. She searched high and low and was unable to find anything, so she bought a "to my husband" card. She took the card home and with a black pen crossed out the word "husband" and wrote "Comare" -- "TO MY DEAR COMARE"
the words all fit
they fit she knew they fit
she knew they fit her
Comare Comare Comare Maria
Angelina's Comare Maria
The poem Comari is from the section of the book called "Under The Tent -- Performance Poems" -- some of which are recorded in Maria's voice on a companion CD . This section also contains Fama's piece entitled simply "Sappho." In this exploration of the great lesbian Poetess whose Greek name is invoked -- Sap pho, Fama sees her Italian grandmother's face on the face of a young and beautiful Greek woman dancing at a festival. She takes this experience and launches it into a journey of her connection, as a woman who loves women, and as a woman whose line of descent can be traced back to Sicily, the place where the Poetess Sappho once lived in exile. She writes of the connection between Greece and Italy, between her own history and Sappho's -- and the Sicilian and Greek saying "One face, one race" -- in Italian "una faccia una razza."

Greek and Sicilian
Tyrrhenian, Ionian, Aegean Seas
the deepest blue
black eyes and green seas
sapphire sapphic seas
This collection is peopled with the living and the dead -- the loved ones and ancestors that she keeps alive in her memories, writing, and conversations with friends. From the Comari the Sicilian understanding of Sappho, to the ancestors and loved ones who have passed -- Fama invokes her culture in richly textured writing -- full of sensuous details -- allow us, as readers, to enter this subterranean world where everything is honored -- and, in experiencing and understanding this, we learn to honor ourselves just a little bit more.
Click here to read Sappho, from Looking for Cover, poems by Maria Fama
Click here to read another poem by Maria Fama -- Drawing Stars
Click here to read another poem by Maria Fama -- Photograph of My Mother and Me