Tea Leaves: a memoir of mothers and daughters by Janet Mason (Bella Books April 2012) is now available -- click here for more info
"There is something here for everyone who has ever loved someone else or plans to. I highly recommend "Tea Leaves" just because it is so real and so beautifully written."–Reviews by Amos Lassen
read Janet Mason's latest piece in The Huffington Post --Chick-fil-A: What Would Gandhi Do If He Were Gay?
Jane Bowles: Lesbian Writer
by Janet Mason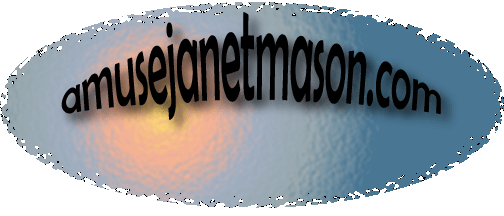 Click here for audio listing/site map
I have long been familiar with the names of the writer Jane Bowles -- the platonic friend, literary colleague, and lesbian wife to the gay writer and composer Paul Bowles. The two of them lived in Tangiers, Morocco, for many years after their marriage of convenience in the early 1950s to Jane's death in 1973.
Only recently, however did the collected works of Jane Bowles, entitled My Sister's Hand in Mine [published by Farrar, Straus, and Giroux] fall of the bookshelf and into my hands like an old friend insisting on being read.
In the introduction of this collection, Truman Capote describes Jane Bowles as a "modern legend" who seemed to him to be "the eternal urchin, appealing as the most appealing of non-adults, yet with some substance cooler than blood invading her veins, and with a wit, an eccentric wisdom no child, not the strangest wunderkind, ever possessed."
Jane Bowles was born Jane Auer in New York City in 1917 and raised primarily on Long Island. Her family -- her mother in particular -- was not happy with Jane's adventures in the gay bars of Greenwich Village and, what one biographer calls, "her open pursuit of women lovers." This, no doubt, factored into her decision to enter into a marriage of convenience with Paul Bowles after which both continued on with their own separate affairs and long-term relationships.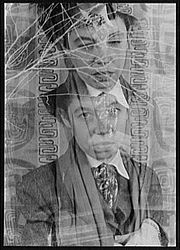 But the two of them together were a literary team -- reading and commenting on each other's fiction and being part of a literary coterie that included such luminaries as Tennessee Williams, Gertrude Stein, Djuna Barnes (to whom Jane Bowles's writing has been compared) and later the Beat Generation, including William Burroughs and Allen Ginsburg. Jane Bowles also had a long-term relationship with a Moroccan lesbian who no doubt influenced the writer's knowledge of Moroccan culture and, hence, her writing. However, Bowles life does not reflect lesbian life, perhaps ironically, in the conventional sense as we know it today. Instead, she explores the confines of relationships - most notably between sisters (perhaps a metaphor for lesbians or, as one biographer noted, more likely a metaphor for her own sexless but meaningful relationship with her husband Paul).
Most of her stories, if not all, explore both the entanglements and estrangement inherent in the claustrophobia of intimacy. In the introduction, Truman Capote refers to this as "human apartness." In a scene toward the end of the short story, Camp Cataract, the narrator explains her position to a woman who works in the camp and who has become fixated on her:
"I haven't the slightest interest in men…nor in women either for that matter….As for marriage, of course I admit I'm peculiar and there's a bit wrong with me, but even so I shouldn't want to marry: I think the whole system of going through life with a partner is repulsive in every way…. But don't imagine that just because I'm a bit peculiar and different from the others, that I'm not fussy about my life. I am fussy about it, and I hate a scandal.
Jane Bowles presents some of the best writing that I've read that illustrates how place is not only essential but can become part of the narrator and ultimately the writer. Jane Bowles was self taught and facile with many languages and traveled and lived in many different countries. The Bowles's spent most of their time in Tangiers, so much so that Capote described them as permanent "Tangerinos."
The Tangiers of the late 1940s through the 70s -- the time period that Jane and Paul took up residence there - was hospitable to artists of all stripes. The visual artist Delacroix in the 1800s painted a timeless record of Tangiers' remarkable colors and light. Tangiers is the northern city of Morocco, set on the northern edge of North Africa (a ferry ride away from Southern Spain). Its stone cliffs are chiseled by the sea, and atop the cliffs, stone walls and turrets tower and up, further still, are tiny, close quartered white washed stone houses -- set apart in the interior of the city only by winding narrow streets and foot worn stone staircases.

Jane Bowles, as a lesbian in Morocco with a lesbian Moroccan lover, became part of the landscape in a unique and subterranean way. The story that best describes this, in her collection, is entitled "Everything is nice," which describes an interaction between a non-native woman (with a mysteriously absent husband) and a Moslem Moroccan woman carrying a porcupine in a basket. It explores the cultural differences between them, but more than that it enters into the subconscious realms of how life is viewed through two different cultures. At the end of the story, she describes the narrator's departure.
"She started up the steep alley, headed once again for the walk along the cliff. The houses on either side of her were so close that she could smell the dampness of the walls and feel it on her cheeks like a thicker air.
"When she reached the place where she had met Zodelia she went over to the wall and leaned on it. Although the sun had sunk behind the houses, the sky was still luminous and the blue of the wall had deepened. She rubbed her fingers along it: the wash was fresh and a little of the powdery stuff came off. And she remembered how once she had reached out to touch the face of a clown because it had awakened some longing. It had happened at a little circus, but not when she was a child."
Jane Bowles, inspired no doubt by the complexities of her own life, was an expert on strangeness. In her stories, odd things happen. Corsets end up in fountains and necklaces in the gravy boat. Women express their rage and wake up the next morning in a places they don't remember.